A gathering of like-minded students interested in IT and speakers from the industry and science giving talks about Big Data, Digital Customer Experience, AI and NewSQL. See you at IT.talk 2020!
A gathering of like-minded students interested in IT and speakers from the industry and science giving talks about Big Data, Digital Customer Experience, AI and NewSQL. See you at IT.talk 2020!
Changing the world with data & how to be successful with it
We are living in an ever increasing digital world and the abundance of data and technology has implications and potential impact across a wide range of disciplines and industries.
In this session you will see how new technologies and exponential data growth allows us all to solve human and economic challenges in a way like never before. Learn what is needed and what this all has to do with exponentiality.
Is Buying a Sandwich a Digital Experience?
Roland Grassberger - Grassfish
Digital audiovisual installations, thrilling interactive applications, sensors, tablets and screens – shopping centers and stores are becoming a digital experience. Interconnected data, artificial intelligence and analytics bridge the online and offline world.
A peek into the world of digital customer experience and supporting technologies.
(Un)Explainable Artificial Intelligence - Where Are We Now?
Machine Learning has offered us its robust performance and is becoming increasingly present in many different applications. It is imperative that we continue researching its performance improvement and optimization problems. However, we should also highlight its disadvantages like its lack of transparency.
This downside raises the question: "Why should we trust such networks above our experts and shallow machine learning algorithms, ones who can actually explain their decisions and why they have come to their judgements".
This talk covers the explainability problem, expectations and state of the art approaches used to interpret models.
Cloud Computing has changed how we think of technology. Today our applications are built as stateless microservices. We adopted agile development frameworks and invented new roles like DevOps. But what about our data layer?
In this talk we discuss the design decisions of a cloud native database with a familiar SQL interface and stress out why SQL != NewSQL.
Within 3 years Volker made it from a sales trainee to SAP's Chief Technology Officer for Central & Eastern Europe. In his position, Volker is responsible for 16 countries, to lead newest technologies, products and topics from incubation to commercial success. He supports customers in innovating their business and convinces them to an early adoption and strategic engagement. From his work with global and medium-sized companies, as well as small start-ups throughout Europe, he has a ton of  experiences on how to innovate and disrupt and transform ideas into reality.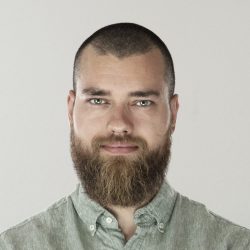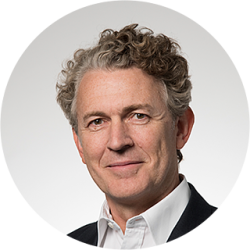 Roland Grassberger - Grassfish
Roland is CEO and head of strategy, innovation and product management at Grassfish Marketing Technologies. Grassfish is a leading European developer of smart store and digital signage solutions for the physical retail space. Roland has a track record as a successful entrepreneur. In 1998, he sold his company SoftWork, a provider of software for dentists and for patient medical records, to GWI AG (now Agfa Healthcare), the German market leader for hospital software. He took the role of head of development and product management at GWI for several years and subsequently became CEO of medical net AG, a medical data transmission provider and subsidiary of Agfa Healthcare. In 2001, Roland founded Telion, a provider of voice-based news and notification systems, before establishing Grassfish Marketing Technologies in 2005. Roland, who is married with 5 children, studied Computer Science at TU Wien and enjoys skiing, cycling and tennis in his leisure time.
Anahid is a Data Scientist in in the department of Digital Safety and Security at the Austrian Institute of Technology (AIT). Her research includes the application of machine learning technologies, specifically deep learning with a focus on predictive maintenance and explainable AI. She received her master's degree of Computational Intelligence from TU Wien and is currently writing her dissertation on Explainable Artificial Intelligence for Predictive Analysis.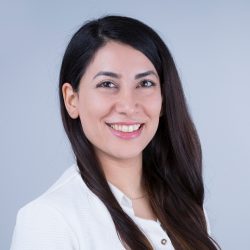 Hannes is a Software Architect at the Austrian branch of PRODYNA. He focuses on enabling businesses becoming successful on their path of running software in the Cloud. Hannes graduated in Business Informatics at TU Wien.
IT.talk connects like-minded students interested in IT with speakers from the industry and science. You get the chance to listen to exciting talks and learn how certain technologies are being applied in practice. After the talks you can get in touch with the speakers and other students while enjoying free food and drinks at our buffet
*
. So far, IT.talk welcomed Google, Elastic, Allianz, Accenture, Zühlke, Frauscher and Eric Steinberger. We, 
Fachschaft Wirtschaftsinformatik und Data Science
, founded IT.talk in 2018. Since then we host it every year during the third week of March. In 2019 we started cooperating with 
TU Career Center
 in order to find our amazing speakers. This year you, the TU students, had the chance to vote which talk would make it to IT.talk 2020 during the 
Young Talents Day
 of TU Career Center.  You can be proud that you picked really exciting speakers and topics!
See you at IT.talk 2020!
When?
22 October 2020 at 18:30
Where?
youtube livestream (link will be announced)
Admission?
Free Entry – No Registration Required!
Join our Facebook Event!
By attending IT.talk 2020 you agree that pictures will be taken during the event and posted on social media and on the website of Fachschaft Wirschaftsinformatik und Data Science afterwards.
*) We are sorry to inform you, that this year, by the given circumstances, there will be no free food and drinks.